Swimming Camp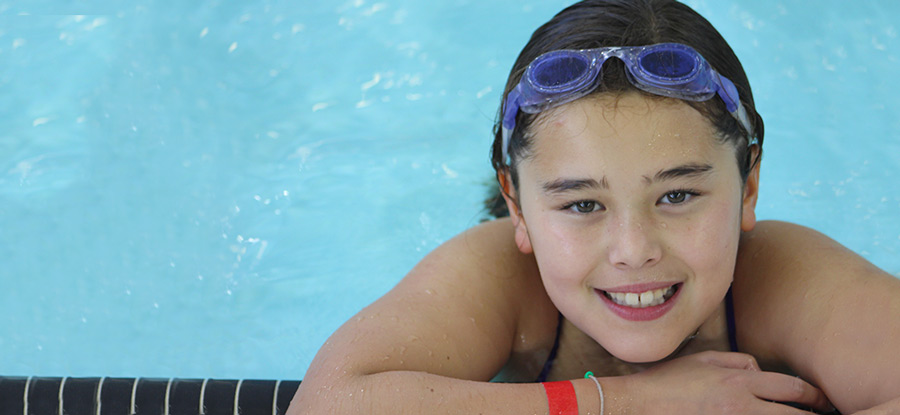 Competitive Swimming Camp
Competitive Swimming is for campers who are looking to take their stroke to the next level! We will teach swimmers how to swim competitively by learning dive starts, relay racing, breaking down the strokes- (front and back crawl, breaststroke and butterfly) into drills and skills. Competitive Swimming participants must be able to swim 25m and tread water for a minimum of 1 minute. In addition to improving skills for their next meet, campers will also have the opportunity to participate in various water sports like water polo, underwater hockey, and sharks and minnows, just to name a few. Our goal is to have fun, keep fit and support the kids in reaching their competitive goals. Register Now
Lifeguard Club is packed with fun personal challenges with an emphasis on swimming skills, lifesaving skills, leadership & teamwork, competition, and fitness. This camp is also for those who are ready to start their NLS, but simply aren't old enough. Participants must be at least 8 years old and able to swim a minimum of 25m and tread water for 1 minute. Campers will be challenged in a fun and supportive environment, building leadership skills and self-confidence along the way. Register Now
Red Cross Swimming Lessons
Red Cross Swim Kids swimming lessons are offered concurrently with consecutive camp weeks to augment your child's camp experience. To enroll in swimming lessons, campers must be registered in a core camp program for 2 consecutive weeks beginning, June 24, July 8, July 22 or August 6.
Red Cross Swim Kids is a 10-level stand-alone program for 5 to 12-year-old children. Campers aged 4 are able to register is Swim Kids Level 1 but they will not be able to progress to the next level. Children learn to swim, be fit, and stay safe in a fun environment that promotes achieving a personal best and celebrates personal success. The lessons teach swimming and survival strokes, as well as increasing the distance and speed that each swimmer can achieve, while focusing on making safe decisions in, on and around the water. There are a limited number of spots for each session.
Campers will be excused from other programs throughout the day for swim lessons. The swimming lessons are 30-45min in length.
Bronze Medallion Bronze Cross
Branksome Hall will be offering the Lifesaving Society's Bronze Medallion and Bronze Cross courses for two weeks this summer – June 17 to June 21, & July 29 – August 2, 2019. Both courses will teach lifesavers how to respond in complex water rescue situations as well as develop aquatic fitness.
Campers earning their Bronze Medallion or Bronze Cross will be able to demonstrate sound decision-making and judgment skills in challenging rescue situations, stroke efficiency, and endurance in a timed swim. Both courses will consist of classroom theory as well as a pool and physical component.  The courses will be delivered and examined by certified Lifesaving Instructors.
To participate in Bronze Medallion, your camper must be at least 13 years of age and a confident swimmer, OR 12 years of age and have proof of completing Lifesaving Society's Bronze Star Award. For enrollment in Bronze Cross, campers must have passed their Bronze Medallion AND have completed Emergency First Aid certification (though it does not need to be current). Physical proof of age and certifications will be required to be seen by the instructor on the first day of the program and the last day of the program by the examiner.
As this course has been compressed to accommodate completion and testing over 5 days, it is essential that campers are able to commit to full days. Participants will not be eligible to pass the course if days are missed.
Bronze Medallion is a prerequisite for all advanced lifesaving awards, including Bronze Cross. Bronze Cross is a prerequisite for all advanced lifesaving awards, including National Lifeguard Service and Instructor certification. Register Now